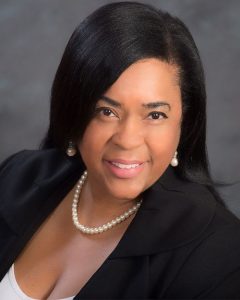 Better Homes and Gardens Rand Realty's Tracey May, of the White Plains office located at 222 Bloomingdale Road, was named "Opcity Agent of the Month" for December. Tracy has been in the real estate industry for close to two decades and is known as a seasoned real estate professional throughout Westchester and New York City.
Opcity is a real estate referral company aiming to turn online inquiries into transactions. The company features an "Agent of the Month" awards program that highlights an agent each month who "stands out from the rest." Opcity's program description states that "out of the 40,000 agents who receive leads from Opcity, a few stand out from the rest based on their responsiveness to claim referrals, continued follow up, and dedication to helping their clients buy and sell homes."
Tracey says that she is "grateful" for the honor she received from Opcity and that she takes advantage of every Opcity referral opportunity. "I'm constantly looking for new clients and opportunities, and I never put all my eggs in one basket."
She added. "I pride myself on being just a call away when the time arises for an experienced real estate broker."
Says Jose Maymi, Better Homes and Gardens Rand Realty White Plains office manager: "Tracey truly deserves this award! Our clients really appreciate Tracey's go-get-it attitude. She jumps at all opportunities that come her way and is always prompt and professional."
To learn more about Better Homes and Gardens Real Estate Rand Realty, visit their website and Facebook page, and make sure to "Like" their page. You can also follow them on Twitter, Pinterest, and Instagram.


NANUET, NY – In what continues to be Better Homes and Gardens Rand Realty's further expansion throughout Westchester County, New York, they're excited to announce that AXRE, Corp. of White Plains has merged with their company.
"My team and I have been working in this market for almost two years, and we're thankful to have the opportunity to join Rand Realty, who've made a strong impression in Westchester," said Nikolas Stanovic, president and principle broker of AXRE, Corp.  "Our team is passionate about this industry, and we're thrilled to be taking this next big step in our profession."
Stanovic has been involved with real estate since 2007, finding success in managing residential and commercial properties throughout New York and Connecticut, and he continues to do so today.  He holds a broker's license. 
Stanovic opened AXRE, Corp. in July 2016.  Their brokerage served New York City, Westchester County, Putnam County, and from Greenwich to New Haven in Connecticut.  For the transition to Rand Realty, Stanovic brings his team of eight dedicated salespeople, who will be working out of Rand Realty's branch in White Plains, while Nik will be working as the new manager at Rand's branch in the Bronx.
"Nikolas and his agents have a strong ambition that makes them tailor-made for our company," said Denise Friend, Rand Realty's regional manager for Westchester County.  "It's impossible for their achievements to go unnoticed, and their experience guarantees that they'll bring us some of our highest successes to date."
"AX Real Estate is a young, ambitious team that began with rentals and has grown into a respected boutique firm," said Matthew Rand, CEO of Rand Realty.  "Not only are we proud to have these agents join our company, but we're also excited to have Nikolas as our new Bronx manager."
About Better Homes and Gardens Rand Realty
Better Homes and Gardens Rand Realty, founded in 1984, is the No. 1 real estate brokerage firm in the Greater Hudson Valley, with 28 offices serving Westchester, Rockland, Orange, Putnam, and Dutchess Counties in New York, as well as Bergen, Passaic, and Morris Counties in New Jersey. 
Better Homes and Gardens Rand Realty has more than 1,000 residential real estate sales associates, as well as a commercial real estate company (Rand Commercial) and the Hudson United Group, which provides residential mortgage lending, title services, and commercial and residential insurance. 
These companies can be found online at www.RandRealty.com, www.RandCommercial.com, and www.HudsonUnited.com.  Better Homes and Gardens Rand Realty can also be found and interacted with on Facebook, Twitter, Pinterest, and Instagram.
Posted on June 21, 2018 at 3:50 pm
Vincent Abbatecola
Category:
Press Room
Tagged

AX Real Estate, Better Homes and Gardens Rand Realty, Better Homes and Gardens Real Estate, Greenwich Connecticut, Hudson Valley, Lower Hudson Valley, Merger, New Haven Connecticut, New York, New York City, Putnam County NY, Westchester County NY