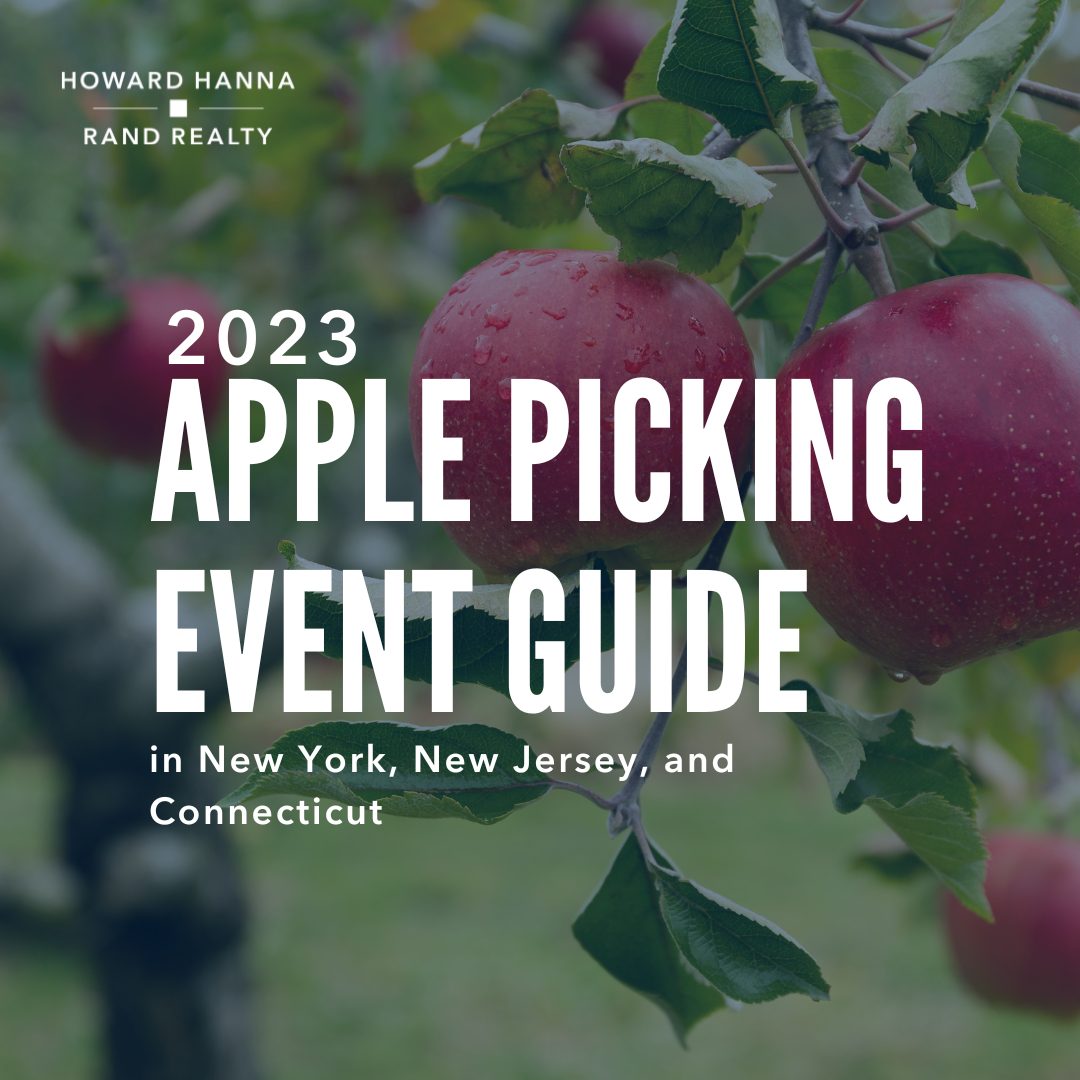 As the warmth of summer gradually gives way to the cool embrace of autumn, there's a particular excitement that begins to stir in the hearts of those residing in the Tri-State Area. It's that time of the year when the landscape transforms into a picturesque blend of vibrant reds, oranges, and yellows, and families gear up for a cherished annual tradition – apple-picking season.
NEW YORK LOCATIONS
NEW JERSEY LOCATIONS
CONNECTICUT LOCATIONS
Apple picking isn't just about filling baskets with nature's sweet and crisp bounty; it's a celebration of the season's harvest, an opportunity to connect with loved ones, and a chance to escape the hustle and bustle of everyday life. Whether you're a seasoned apple aficionado or a first-time picker, the orchards in the Tri-State Area have something special in store for everyone.
From the rolling hills of upstate New York to the charming orchards in Connecticut and the beautiful countryside of New Jersey, each location offers a unique setting and a variety of apple types to choose from. Crispin, Honeycrisp, Gala, and Granny Smith are just a few of the tempting varieties that await eager pickers.
Below are some of our favorite apple orchards and farms in the area that will be open for the season from September till the end of October. As apple-picking season rolls in, don't forget to reach out to these farms before you visit them. Confirm the timings, dates, and apple availability before you go. And for a hassle-free experience, secure your parking spot or tickets by clicking the links provided. These links offer all the details about the day's activities and any schedule changes. Gather your loved ones, and get ready to enjoy a wonderful time amidst the bountiful orchards and the enchanting vibes of the season.
LOCUST GROVE FRUIT FARM
199 North Rd Milton, NY
https://www.locustgrovefruitfarm.com
PROSPECT HILL ORCHARDS
340 Milton Turnpike, Milton, NY
https://prospecthillorchards.com
MINARD'S FAMILY FARM
250 Hurds Rd, Clintondale, NY
https://www.minardsfamilyfarms.com
FISHKILL FARMS
9 Fishkill Farm Rd, Hopewell Junction, NY
https://www.fishkillfarms.com/visit/faqs-what-to-expect
SOONS ORCHARDS
634 County Route 50, New Hampton, NY
LAWRENCE FARMS ORCHARDS INC
306 Frozen Ridge Rd, Newburgh, NY
APPLE DAVE'S ORCHARDS
82 Four Corners Rd, Warwick, NY
https://www.appledavesorchards.com
APPLE RIDGE ORCHARDS
101 Jessup Rd, Warwick, NY
https://appleridgeorchards.com
MASKER ORCHARDS
45 Ball Rd, Warwick, NY
OCHS ORCHARD
4 Ochs Ln, Warwick, NY
PENNINGS FARM ORCHARD INC.
169 NY-94, Warwick, NY
https://www.penningsfarmmarket.com
SLEEPY HILLS ORCHARD
1328 NY-284, Johnson, NY
http://www.sleepyhillsorchard.com
THE ORCHARDS OF CONCKLIN
2 South Mountain Rd, Pomona, NY
https://www.orchardsofconcklin.com
DR. DAVIES FARM
306 NY-304, Congers, NY
STUART'S FARM
62 Granite Springs Rd, Granite Springs, NY
HARVEST MOON FARM & ORCHARD
130 Hardscrabble Rd, North Salem, NY
https://harvestmoonfarmandorchard.com
OUTHOUSE ORCHARD
139 Hardscrabble Rd, North Salem, NY
https://outhouseorchardsny.com
WILKENS FRUIT FARM
1335 White Hill Rd, Yorktown Heights, NY
DEMAREST FARMS
244 Werimus Rd, Hillsdale, NJ
SUN HIGH ORCHARD
19 Canfield Ave, Randolph, NJ
https://www.sunhigh.com/index.html
ALSTEDE FARM
1 Alstede Farms Ln, Chester, NJ
HILLVIEW FARMS
223 Meyersville Rd, Gillette, NJ
https://stumpskeet.wixsite.com/hillviewfarms
PARKS FARMS
525 Rte 24, Chester, NJ
RIAMEDE FARM
122 Oakdale Rd, Chester, NJ
WIGHTMAN FARMS
1111 Mt Kemble Ave, Morristown, NJ
http://www.wightmanfarms.com/index.html
HILLCREST FARMS
2 Davis Rd, Branchville, NJ
https://www.facebook.com/hillcrestfarmnj/
BEEMERVILLE ORCHARD
73 Lusscroft Rd, Wantage, NJ
https://www.facebook.com/profile.php?id=100064616772540
MACKEYS ORCHARD
284 County Road 519, Belvidere, NJ
https://www.mackeysorchard.com
BATTLEVIEW ORCHARDS
91 Wemrock Rd, Freehold, NJ
https://www.battlevieworchards.com
GIAMARESE FARM AND ORCHARDS
155 Fresh Ponds Rd, East Brunswick, NJ
BLUE JAY ORCHARDS
125 Plumtrees Rd, Bethel, CT
BEARDSLEY'S CIDER MILL & ORCHARD
278 Leavenworth Rd, Shelton, CT
https://beardsleyscidermill.com
SILVERMAN'S FARM
451 Sport Hill Rd, Easton, CT
https://www.silvermansfarm.com/silvermans-farm-market