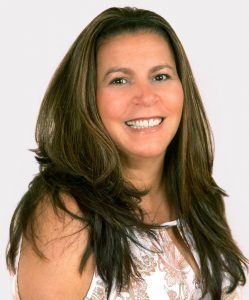 White Plains, NY—Better Homes and Gardens Rand Realty announced that Annette Cicinelli, who has sold over $20M in homes, has joined the Yorktown and White Plains offices.
Annette, who has risen to the top of the industry as a seasoned agent at Coldwell Banker and then Houlihan Lawrence, began her career in real estate in 1999. Known as "The Real Estate Girl," she has been a successful REALTOR®  for 20 years, serving the entirety of Westchester County, and holds a dual license in New York and Connecticut. She is an extremely active member of the Yorktown community where she participates in many town-sponsored events and is considered to be a knowledgeable, committed and sociable realtor with a powerhouse of expertise and power in the real estate industry.
Annette attributes her success to her "love for real estate, as well as always putting the client first and always being honest."
"Communication is imperative in the real estate industry and knowing what and what not to tell buyers and sellers is key. If a buyer or seller asks you a question and you don't know the answer, don't make one up – just find it out!"
As an active community member, Annette loves when she can make a client's dream come true and then see the family in town. "When I see a buyer at the supermarket or a school event and they tell me how much their family loves their new home, it makes my day," she said.
Says Don Dwyer, Yorktown Office Manager, Better Homes and Gardens Rand Realty:
"We are thrilled to have Annette join our growing office. She brings local market knowledge and insight, home marketing skills and negotiation power that will prove to be advantageous to both our company and clients."