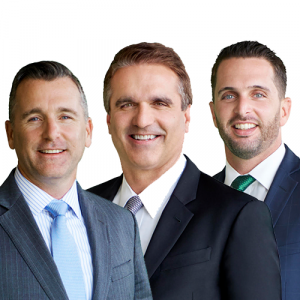 NANUET, NY – Better Homes and Gardens Real Estate | Rand Realty is pleased to announce that their leadership team – Matthew, Joseph, and Daniel Rand have been named to the Swanepoel Power 200, an independent ranking of the most powerful residential real estate leaders in the United States.
The SP200 (Swanepoel Power 200) is the definitive ranking of residential real estate's top leaders produced by industry visionary Stefan Swanepoel's T3 Consulting Group and published by the Real Estate Almanac (realestatealmanac.com). To produce the report each year, the T3 team invests over 400 hours of research, countless internal debates, deep analysis of numbers and organizational charts, and candidly question what power actually means.
"We are truly honored that Stefan Swanepoel, Jack Miller and everyone at T3 ranked our leadership team among the most powerful individuals in residential real estate." said Joe Rand, Chief Creative Officer,  "And of course, I would be remiss if I did not give much of the credit to our founder, Marsha Rand, without whom, none of this would have been possible!
Matt Rand, Better Homes and Gardens Real Estate | Rand Realty's Chief Executive said "It's an honor to be part of this list of amazingly talented and visionary leaders". 
Dan Rand echoed Matt's enthusiasm, "It's very exciting to be recognized as a national force in the residential real estate industry.  We've worked very hard to expand our market footprint, our market share, and our service offerings. Appearing on this list helps validate that we continue to move in the right direction"
T3's team evaluates the Top 200 based on the office they hold, their decision-making power, the financial resources at their disposal, their organization's industry significance and geographical reach, their tenure, and their personal influence in the industry.
About Better Homes and Gardens Rand Realty
Better Homes and Gardens Rand Realty, founded in 1984, is the No. 1 real estate brokerage firm in the Greater Hudson Valley, with 28 offices serving Westchester, Rockland, Orange, Putnam, and Dutchess Counties in New York, as well as Bergen, Passaic, Hudson and Morris Counties in New Jersey.
Better Homes and Gardens Rand Realty has more than 1,000 residential real estate sales associates, as well as a commercial real estate company (Rand Commercial) and the Hudson United Group, which provides residential mortgage lending, title services, and commercial and residential insurance.
These companies can be found online at www.RandRealty.com, www.RandCommercial.com, and www.HudsonUnited.com. Better Homes and Gardens Rand Realty can also be found and interacted with on Facebook and Twitter.