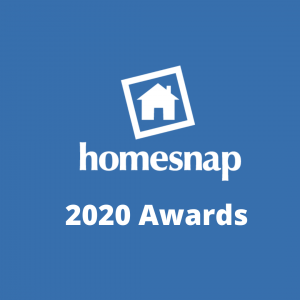 Nanuet, NY A record of 391 agents from Howard Hanna | Rand Realty were recognized as winners in 7 award categories from HomeSnap. The Top Agent Award is a campaign launched in February 2021 that recognizes exemplary performance in 2020 in the following categories:
Homesnap Pro+ Excellence in Client Service Award
Top 5% of Agents in 2020 (based on transaction history)
Top 15% of Agents in 2020 (based on transaction history)
Top 25% of Agents in 2020 (based on transaction history)
Fastest-Growing Agent in 2020 (based on transaction history, 2019 vs. 2020)
Most Prominent Agent in 2020 (based on Homesnap profile popularity and traffic)
Analytics Expert (based on Homesnap activity)
"I'm so proud of our agents for garnering recognition from real estate industry leader HomeSnap and embodying the characteristics and principles of honesty, hard work, integrity, and success, and delivering best in class service to our clients." Matt Rand, CCO Howard Hanna Rand Realty.
HomeSnap is the market leader in providing the public with broad access to MLS data around the country. Having so many agents on the Howard Hanna Rand Realty team being recognized speaks to our culture of service and success. Our cutting-edge training, market research, analytics, and corporate ethos continue to garner attention locally and nationally.
About Howard Hanna | Rand Realty: Howard Hanna Rand Realty has more than 1,000 residential real estate sales associates serving the NY, NJ and CT suburbs of New York City. Its 27 offices serve Bergen County, Passaic County, Hudson County, Morris County, and Essex County in New Jersey, as well as Westchester County, Rockland County, Orange County, Dutchess County, Ulster County, and the Bronx in New York. Rand also owns and operates Rand Commercial, a commercial real estate brokerage and Hudson United Home Services, which provides residential mortgage lending, title services, and both personal and commercial insurance. For more information, visit https://randrealty.com.
About Howard Hanna: Howard Hanna Real Estate Services is the #1 family-owned and -operated independent broker in the U.S.A. The full-service real estate company has 325 real estate, mortgage, insurance, title, and escrow service offices across 10 states, including Allen Tate Realtors in the Carolinas, with more than 11,000 sales associates and staff, including many of the industry's top-producing real estate agents. For more information, visit www.HowardHanna.com