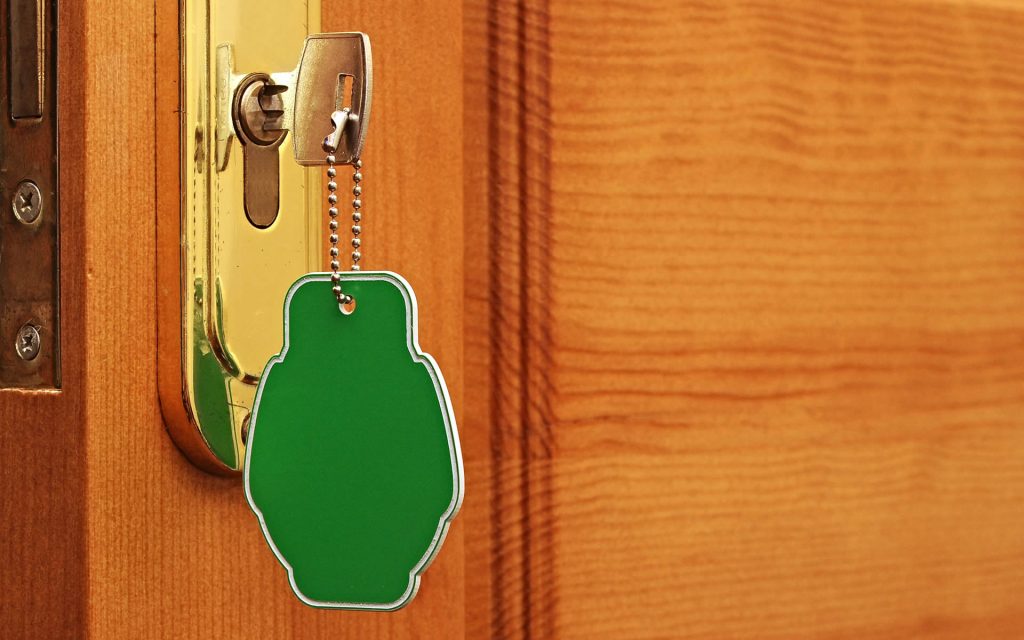 Keeping good relations with your landlord is crucial for ensuring a good experience as a tenant, as well as giving you a great reference for future rentals. Here's how to keep a great relationship with your landlord.
Although Better Homes and Gardens Realty is only involved in the initiation of your rental process, and not for your actual rental term, we thought it would be helpful to provide you with some information that might give you a better experience once you are actually renting your new home.
Most significantly, we want to counsel you to try to keep a good relationship with your landlord. We see too many situations where landlords and tenants end up in disputes that could have been avoided by both parties acting in and expecting good faith. That's unfortunate, particularly because of the long-term importance for you in maintaining a good relationship with that landlord.
For example, if you're planning on renting in the future, any prospective landlord is going to want to know where you've rented previously, and you're going to want your current landlord to act as a reference for you, to attest that you are a good tenant. Also, you never know whether you might need a favor from the landlord, either because you want to terminate the lease early or stay a little longer than your term. If you have a good relationship with the landlord, you're likely to get that favor, but if you've needlessly created disputes with the landlord over minor issues, then you're not likely to get any accommodation to your needs.
To then end, we wanted to provide you with seven key principles for maintaining a good relationship with your landlord.
Pay your rent on time.
Nothing will sour your relationship with your landlord more than being chronically late with the rent. Remember that your landlord is basically an investor who needs to maintain cashflow from her real estate investments. She probably has a mortgage on the property, taxes to pay, maintenance bills to pay, and she needs your rent in order to pay her own obligations. It's simply not fair to be late with the rent. Even if you are having an issue with the space, you should pay your rent on time and work to get the landlord to resolve your issues. If the issues are so serious as to compel you to terminate your lease, then you will have to resolve that, but unless you're at that point you should pay the rent on time.
Communicate in good faith with your landlord.
Most landlords are good people who will treat you in good faith. Unless your landlord gives you reason to believe otherwise, communicate requests and problems as if you expect that landlord to be fair with you. When you have a problem – with the neighbors, with an appliance, with heating or cooling, with pests, or whatever – communicate it in a non-threatening manner and expect the landlord to help you. Similarly, if you do have a problem making your rental obligations, don't just hide from the landlord and duck any calls that come in. Be upfront and explain your situation, and hope that the landlord can work out an arrangement for you.
Act in good faith as well.
When you're living in someone else's property, you have an obligation to treat it well. Landlords keep security deposits because every landlord has had an experience with tenants who leave a property in terrible shape: filled with garbage, with broken appliances, and scuffed up walls beyond normal wear and tear. Treat your rental as if you own it, and you will get your security back. Similarly, be a good neighbor to the people who live near you. If you are a difficult tenant, the neighbors can create a hassle not just for you but for the landlord. The landlord does not want to have to deal with that. Again, a good relationship with your landlord is in your long-term best interest, so be fair.
Cooperate with agents when your lease is ending.
At some point, your lease is going to terminate, and your landlord is going to need to get a replacement tenant in the space. When that happens, your lease will probably require you to make the property available for show to prospective tenants. Try to be cooperative in that – make the property available, keep it reasonably clean and neat so the potential tenants can imagine themselves living there. You have no particular stake in the property getting rented after you leave, but it's good karma to be nice to the prospective tenants, the same way you would want fair treatment when you look at rentals.
Don't skip out on your obligations.
At some point, you may find yourself needing to terminate your lease early, either because you need to move or your can no longer afford the rent. If that happens, approach the landlord openly about the situation. Most landlords will allow you to terminate the lease early if (1) they can get a replacement tenant quickly, and (2) you are open to covering the lease obligations until they do. Skipping out on the rent is going to hurt your reputation in the long run, and it's simply not necessary when landlords will work with you to try to limit your exposure and get a new tenancy in place.
At Better Homes and Gardens Rand Realty, we work with both landlords and tenants, and we tell both sides the same thing: act in good faith with each other, and keep up a good relationship. It's better for everyone in the long run.