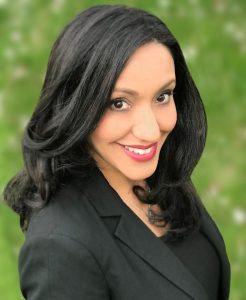 NANUET, NY – Better Homes and Gardens Rand Realty is thrilled to welcome Nicole Borsey to their leadership team for the Yonkers and Bronx offices.
"Rand Realty teaches their agents groundbreaking techniques for navigating the real estate industry, and I'm grateful for the opportunity to lead my agents as we use those strategies to tackle some of the Hudson Valley's most-active markets," said Borsey.
Borsey has 15 years of residential and commercial real estate experience. She has collaborated with homebuyers, homebuilders, and investors, and has gained a comprehensive knowledge in development, property management, real estate-owned asset management, and short sales. During her career, Borsey reached top-producer status as a sales agent, was named best real estate agent by Fairfield Weekly for two consecutive years, and has been given specialized training to sell distressed properties.
Borsey graduated from Fordham University, after which she attended New York University, where she earned a certificate in digital media production. She utilized that experience to establish her own residential real estate firm, The Property Network, which was based in Stamford.
Borsey's dually licensed in New York and Connecticut. She's a member of the National Association of REALTORS®, the Hudson Gateway Association of REALTORS®, the Bronx-Manhattan North Association of REALTORS®, the Connecticut Association of REALTORS®, and the Stamford Board of REALTORS®.
"Nicole comes to us with a wealth of talent that will be of significant help as she guides her agents towards future successes," said Denise Friend, Rand Realty's regional manager for Westchester County. "I can't think of anyone else who's more qualified to lead these two offices."
About Better Homes and Gardens Rand Realty
Better Homes and Gardens Rand Realty, founded in 1984, is the No. 1 real estate brokerage firm in the Greater Hudson Valley, with over 28 offices serving Westchester, Rockland, Orange, Putnam, and Dutchess Counties in New York, as well as Bergen, Passaic, and Morris Counties in New Jersey.
Better Homes and Gardens Rand Realty has over 900 residential real estate sales associates, as well as a commercial real estate company (Rand Commercial) and the Hudson United Group, which provides residential mortgage lending, title services, and commercial and residential insurance.
These companies can be found online at www.RandRealty.com, www.RandCommercial.com, and www.HudsonUnited.com. Better Homes and Gardens Rand Realty can also be found and interacted with on Facebook, Twitter, Pinterest, and Instagram.