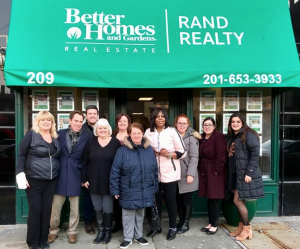 Congratulations to the Better Homes and Gardens Rand Realty Hoboken team, who just celebrated their First Anniversary.
"The Hoboken office has been a great addition to the Better Homes and Gardens Rand Realty family, with many great achievements and record growth over this past year," said Hoboken Branch Manager Mary Knapp. "Our office holds true to the core values of Better Homes and Gardens Rand Realty: to provide the best service and create lasting relationships with our customers, our community and our agents."
"We are committed to growing our team while maintaining our dedication, impeccable ethics and values. We vow to always BE Better," she added.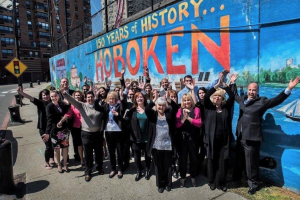 She says that what makes her office different is that, "Our office is truly invested in our community. This October we had our Fifth Annual Making Strides Against Breast Cancer fundraiser. I'm proud to announce that we raised over $25,000 for the American Cancer Society. This is one of our favorite events because it brings together the Hoboken community in the fight against breast cancer."
This year, Mary was named one of the Hudson County Women's History Month honorees for "women who fight against discrimination." This award acknowledges the courage, efforts and strength of women who work to fight against all forms of discrimination.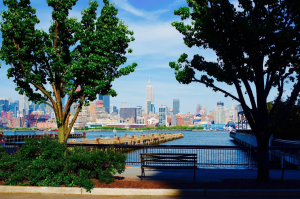 Featuring beautiful properties, a thriving economy, an urban feel and close proximity to New York City, Mary and her team are committed to Hoboken and the expansion of the Better Homes and Gardens Rand Realty Hoboken office there.
To learn more about Better Homes and Gardens Real Estate Rand Realty, visit their website and Facebook page, and make sure to "Like" their page. You can also follow them on Twitter, Pinterest, and Instagram.