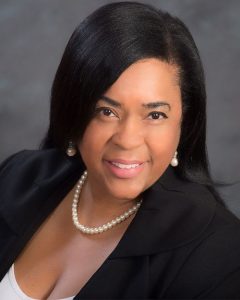 Better Homes and Gardens Rand Realty's Tracey May, of the White Plains office located at 222 Bloomingdale Road, was named "Opcity Agent of the Month" for December. Tracy has been in the real estate industry for close to two decades and is known as a seasoned real estate professional throughout Westchester and New York City.
Opcity is a real estate referral company aiming to turn online inquiries into transactions. The company features an "Agent of the Month" awards program that highlights an agent each month who "stands out from the rest." Opcity's program description states that "out of the 40,000 agents who receive leads from Opcity, a few stand out from the rest based on their responsiveness to claim referrals, continued follow up, and dedication to helping their clients buy and sell homes."
Tracey says that she is "grateful" for the honor she received from Opcity and that she takes advantage of every Opcity referral opportunity. "I'm constantly looking for new clients and opportunities, and I never put all my eggs in one basket."
She added. "I pride myself on being just a call away when the time arises for an experienced real estate broker."
Says Jose Maymi, Better Homes and Gardens Rand Realty White Plains office manager: "Tracey truly deserves this award! Our clients really appreciate Tracey's go-get-it attitude. She jumps at all opportunities that come her way and is always prompt and professional."
To learn more about Better Homes and Gardens Real Estate Rand Realty, visit their website and Facebook page, and make sure to "Like" their page. You can also follow them on Twitter, Pinterest, and Instagram.