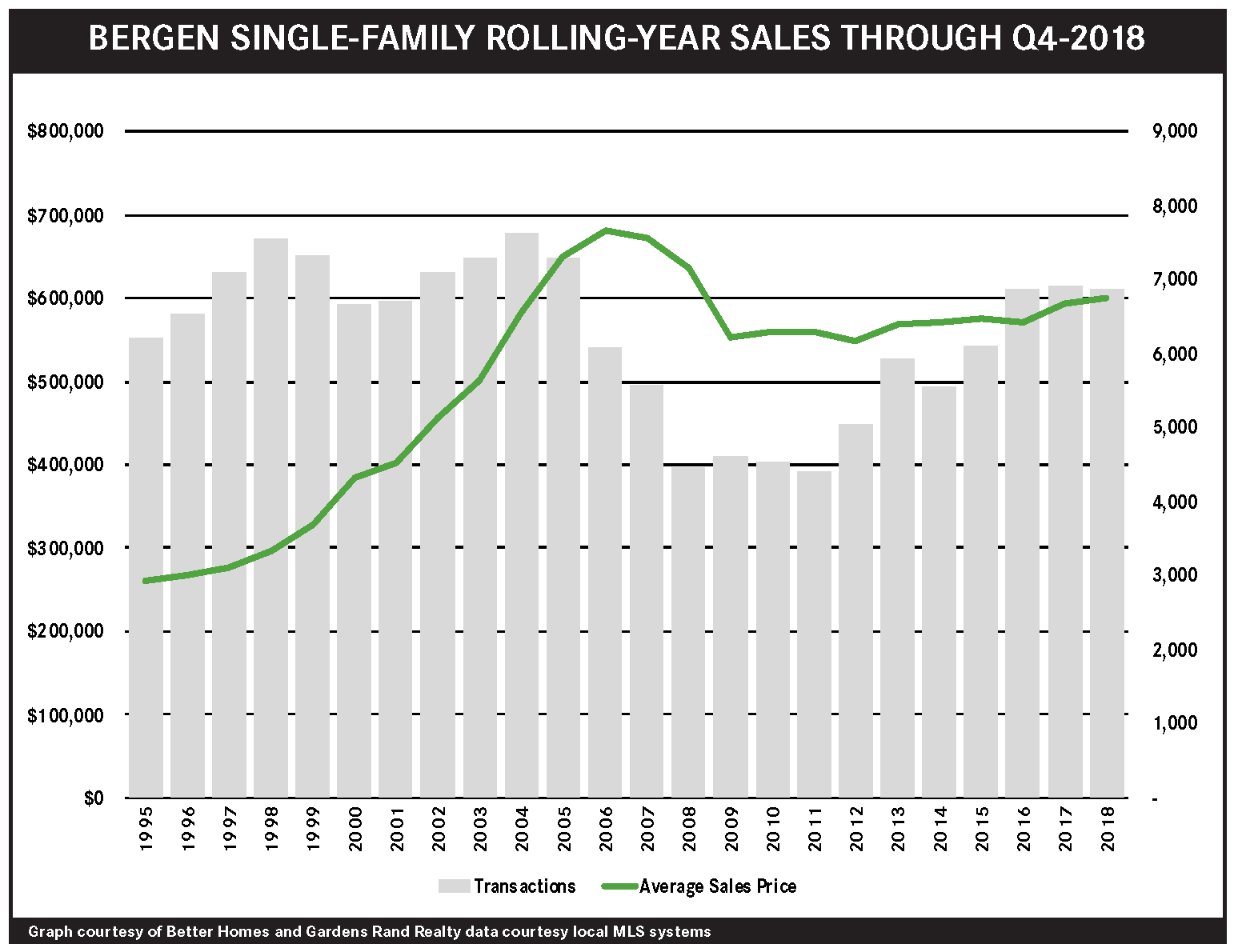 The Bergen housing market saw meaningful price appreciation in the fourth quarter, even while a lack of inventory continued to stifle sales growth. Sales were mixed, with single‑family homes down 4%, even while condos were up 3%. For the full 2018 year, sales in both houses and condos were down slightly, the result of constricted inventory levels that are now well below five months. But restricted supply, coupled with strong demand, is having its expected impact on pricing: quarterly single‑family home prices rose over 3% on average and 6% at the median, and condo prices spiked 15% on average and 8% at the median. And for the year, we've seen meaningful price appreciation in Bergen, with single‑family homes up 1% on average and 3% at the median, and condos up almost 8% on average and 6% at the median.
Going forward, we believe that these rising prices will eventually attract more sellers into the market, which will moderate the inventory problems and drive both sales and prices up in the spring market.
To learn more about Better Homes and Gardens Real Estate Rand Realty, visit their website and Facebook page, and make sure to "Like" their page. You can also follow them on Twitter, Pinterest, and Instagram.