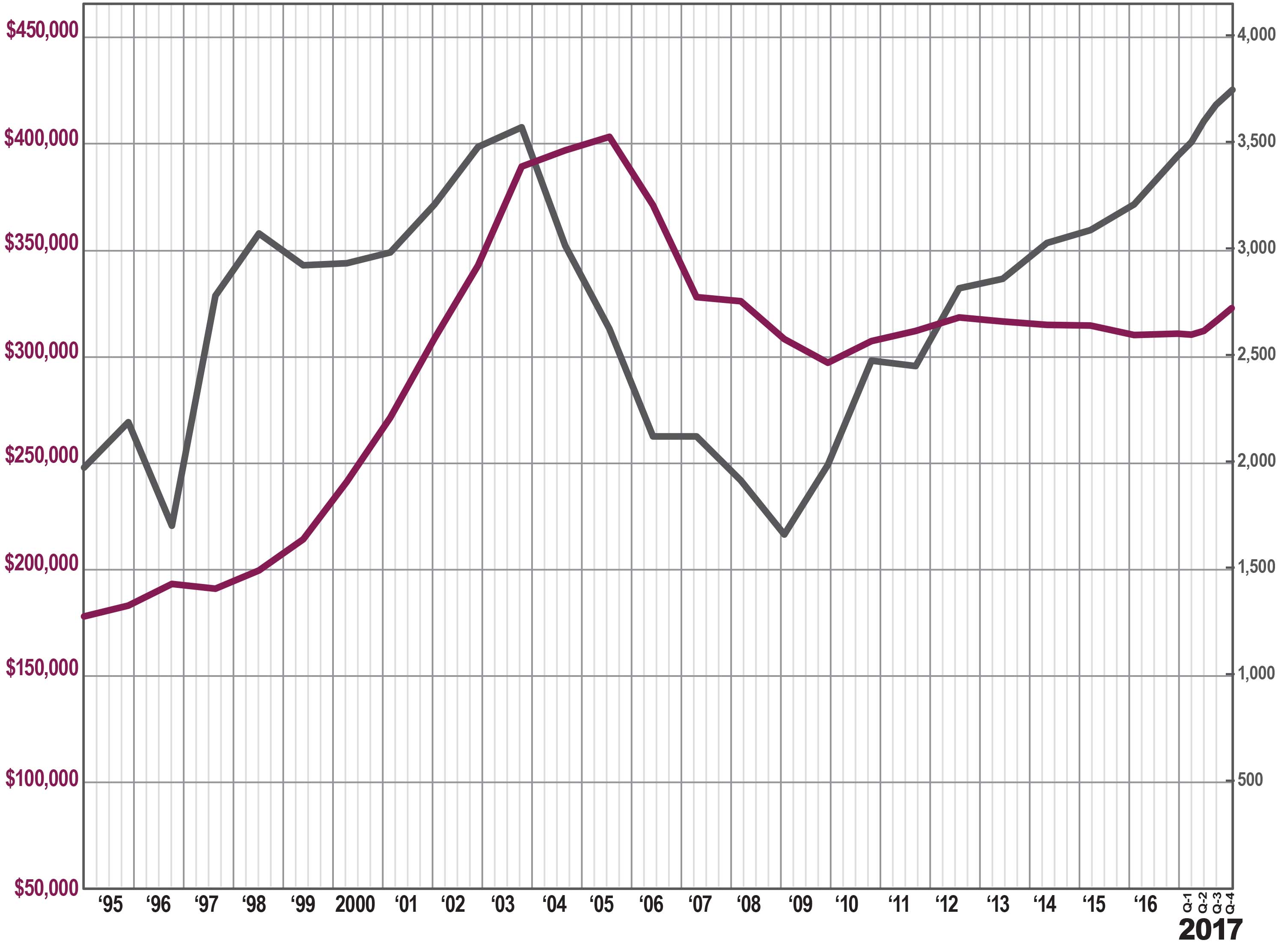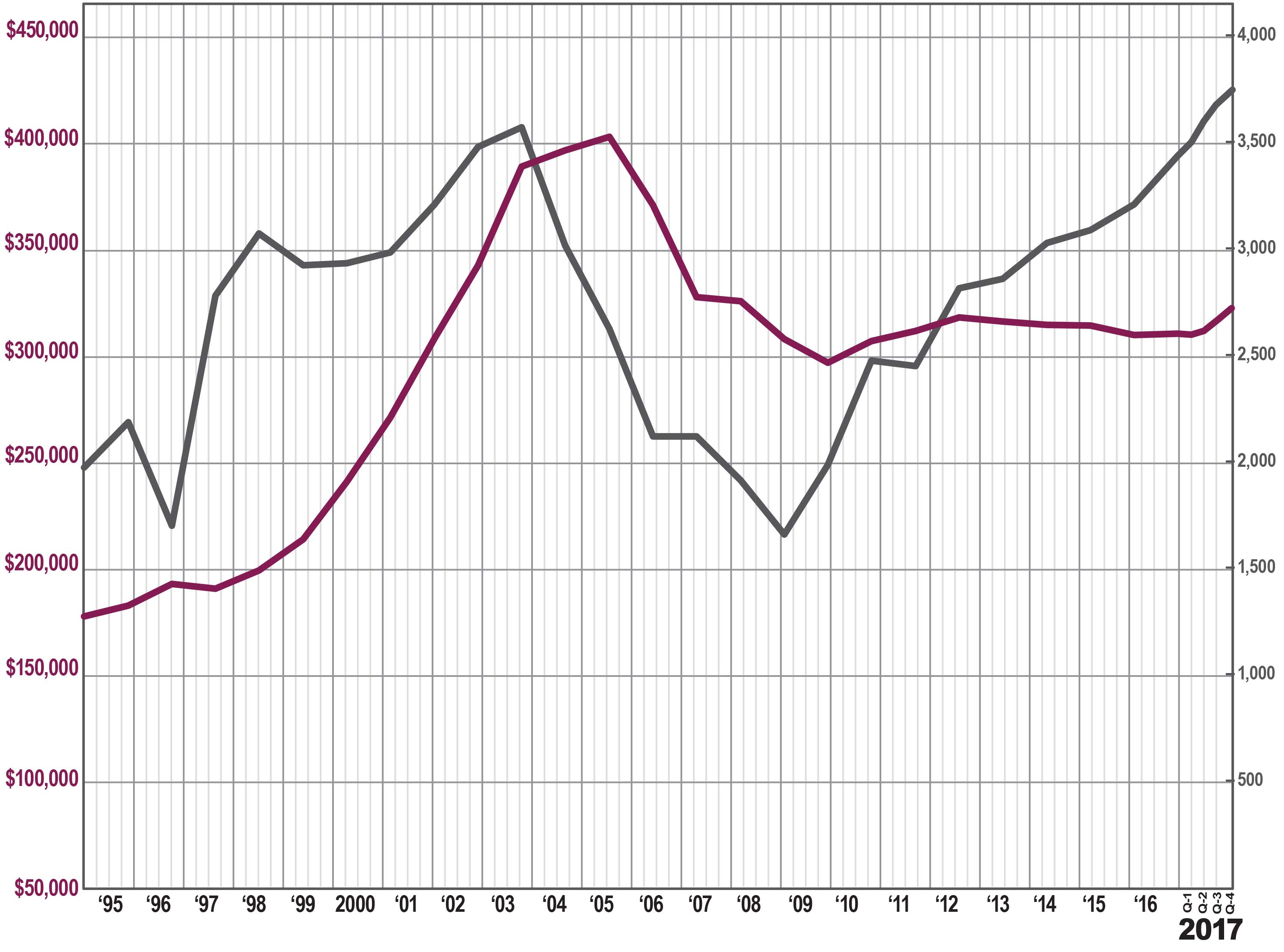 The Passaic County housing market finished the 2017 year strong, with solid increases in sales and prices, and clear signs of a developing seller's market.
Sales. Passaic sales were up again in the fourth quarter, rising over 4% and up over 11% for the 2017 calendar year. We've now seen sustained increases in buyer demand for over five years, with quarterly sales up in 24 out of the last 26 quarters. As a result, Passaic closed over 3,600 homes in 2017, the highest total we've seen since the height of the last seller's market over 10 years ago.
Prices. More importantly, we're starting to see these sustained levels of buyer demand have an impact on pricing. Prices were up across the board in the fourth quarter, rising almost 5% on average and at the median. More importantly, the yearlong trend was also positive, with prices up 3% on average and 4% at the median. With buyer demand strong, and inventory falling, we would expect prices to continue to rise.
Inventory. Inventory was down again, falling 41% from last year, and is now down to under five months of inventory. Generally, anything less than six months indicates the start of a seller's market, and we are now well below that level.
Negotiability. The Passaic negotiability metrics indicated that sellers are continuing to gain leverage over buyers, with homes selling more quickly and for closer to the asking price. Over the past year, the days‑on‑market have fallen over 12%, and are now down to about four months of market time. Similarly, the listing retention rate is up over a full percentage point, now close to 98% of the last listed price. These are both good signs for Passaic sellers.
Going forward, we believe that Passaic's fundamentals are sound, with homes priced at relatively attractive levels, rates near historic lows, and a stable economy. Accordingly, we expect these levels of buyer demand, coupled with declining inventory, to continue to drive price appreciation throughout a robust 2018.
To learn more about Better Homes and Gardens Real Estate Rand Realty, visit their website and Facebook page, and make sure to "Like" their page. You can also follow them on Twitter.