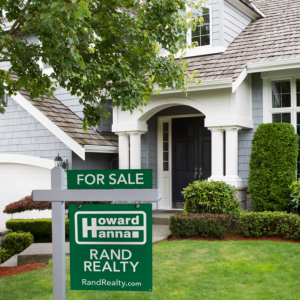 Everyone at Rand Realty is delighted to announce that we have now become part of the Howard Hanna Company. We are now Howard Hanna | Rand Realty.
For almost 40 years, the Rand family has built one of the most successful real estate brokerages in the northeast, and the largest family owned company in the New York City suburban region. Founded by Marsha Rand in 1984, and now managed by her sons Matt, Dan, and Joe, Rand Realty sold over 6,500 homes amounting to over $2.5B in value in the last year alone.
Now, we've partnered with the Hanna family, who have built the third-largest real estate company, and the largest family-owned company, in the country. With over 300 offices and 11,000 sales associates across 10 states, Howard Hanna is one of the premier real estate operations in the country.  And our partnership with them now creates a mega-brokerage network that is the largest in all of New York State, including New York City.
In the Hannas, we found the perfect partners. Like Rand Realty, the Howard Hanna Company is a family-owned and -operated brokerage managed by people who grew up in the real estate business, true professionals who are born-and-bred brokers.  And we share the same family values that animate our company philosophies: a dedication to our clients, and a commitment to integrity, professionalism, and our local communities. If you want to find out more about our families, we put together a video profile you might like.
We're truly excited about this new partnership, and the host of programs and resources we will now bring to help our clients through the transactional process.  We're also happy to tell you that the Rand family is going to continue to operate HH|RR, giving our clients the best of both world: the resources of one of the largest companies in the country, and the boutique touch of a local family company committed to our communities.
Our thanks to everyone for their support, particularly the wonderful agents at HH|RR who do such amazing work for our clients.  We have had almost 40 great years servicing our communities, and we look forward to many, many more.