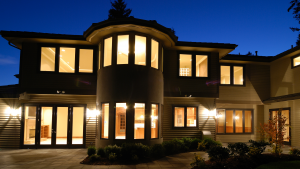 Howard Hanna | Rand Realty was recently awarded affiliate status in Leading Real Estate Companies of the World® and its luxury marketing division, Luxury Portfolio International®, CEO Matt Rand announced today. 
Leading Real Estate Companies of the World® (LeadingRE) is a global real estate community comprised of 550 real estate companies awarded membership based on rigorous standards for service and performance. With 4,600 offices and 135,000 sales associates in 70 countries, these firms represent 1.1 million global transactions annually. 
This distinction ensures that Rand's clients are working with exceptional local professionals who also deliver connections to buyers and quality real estate companies across the country and around the world. The company also benefits from LeadingRE's industry-leading international referral network, award-winning learning programs and events, professional marketing resources and more. 
Howard Hanna | Rand Realty also earned membership in Luxury Portfolio International® (LPI), an exclusive group of LeadingRE firms that hold significant luxury market share and demonstrate a commitment to the high-end. LPI attracts a global audience of visitors from over 200 countries/territories every month and markets approximately 50,000 luxury homes annually.
Based in the United States, LPI is backed by the experience of the most well respected and renowned experts in luxury real estate in markets worldwide. This group collectively has wide spans of experience in the high-end luxury real estate market.
Marsha Rand, the company's founder notes that selection as a member of LeadingRE and LPI represents another step in the firm's growth and its strength in the market.
"Becoming part of LeadingRE and LPI has long been a goal of ours.  They are clearly one of the most respected networks in the country. This affiliation allows us to expand our relocation services and luxury marketing programs beyond the already "five-star" service they've grown accustomed to when working with us" said Rand.
"We are delighted to have Howard Hanna | Rand Realty as part of our distinguished network of premier brokerages. The company has an impeccable reputation throughout the greater Hudson Valley and New Jersey, and we are committed to helping the firm achieve even greater success," said Paul Boomsma, president and CEO of LeadingRE. "As a member of LeadingRE and LPI, Howard Hanna | Rand Realty combines authentic, local expertise with unparalleled global resources."